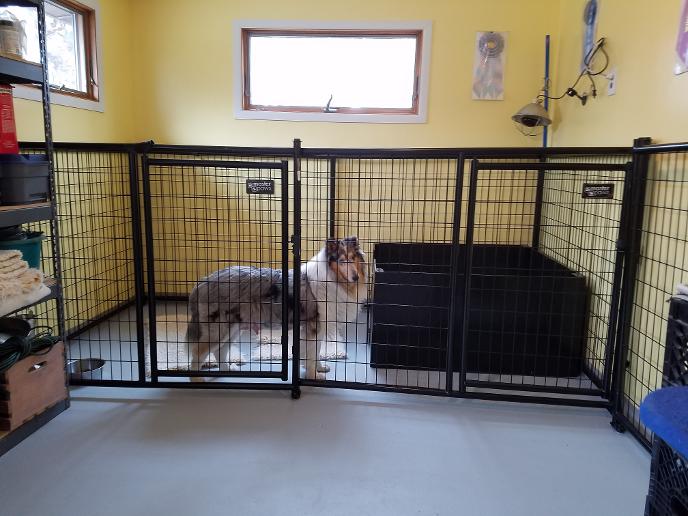 This is our puppy room where all of our litters are whelped. The puppy room is located right off our family room. Puppies experience all kinds of sights, sounds and people from a very young age. The puppies have easy access to our home for playtime and socialization and also to the outdoors for sunshine and potty training. We spend countless hours handling and loving our puppies. Our puppies receive the best in care and conditioning that only 40 years of experience can bring.

All Sires and Dams are DNA Tested for Collie Health problems. Only dogs with great temperaments, top quality and good health are selected for breeding.
We are striving to eliminate CEA in the dogs produced here at Chatham using Normal Eyed dogs whenever we can. Our goal is to continue producing top quality Collies genetically free of CEA.
Champion Chatham's Saving Grace
Cutie came out and quickly picked up 3 majors in very limited showing. She has a great body and movement and very pretty head detail. In the fall 2021 she will be bred to our Chatham's Chicago Gangster. All colors will be expected and some will be white factored and Normal Eyed. This will be a beautiful litter!!!!
Champion Chatham's Sparkles On Snow
"Sparkle" finished her Championship with 2 Back To Back 5 pt. majors. Sparkle is bred to Champion Chatham's Double Exposure. All colors will be expected. Some will be Normal Eyed and White Factored. We loved the puppies produced in this combination so we are doing the repeat. We are expecting exquisitely elegant puppies with lots of neck and style. Puppies are due Mid August, Early inquiries are recommended.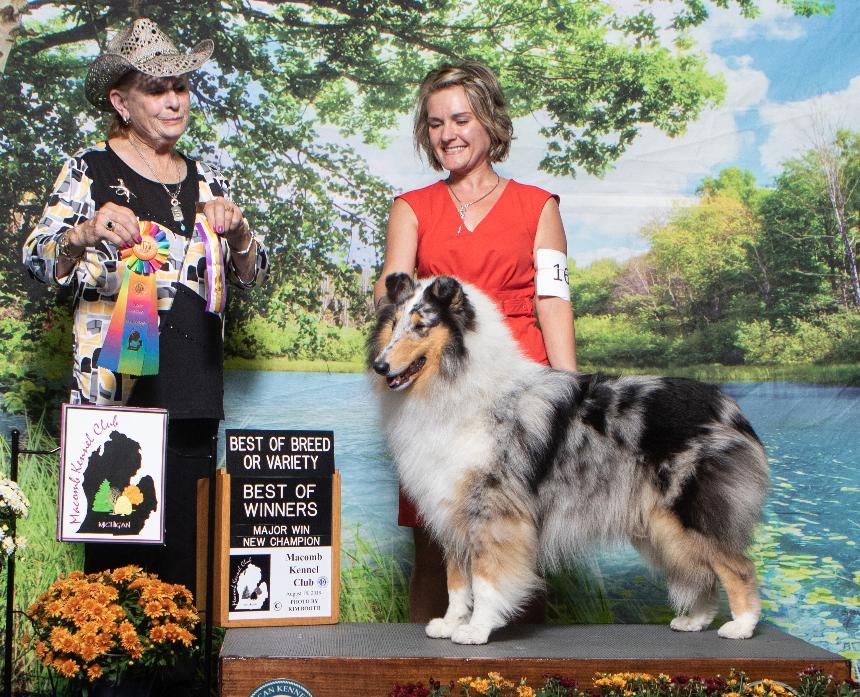 Sire of litter Ch Chatham's Double Exposure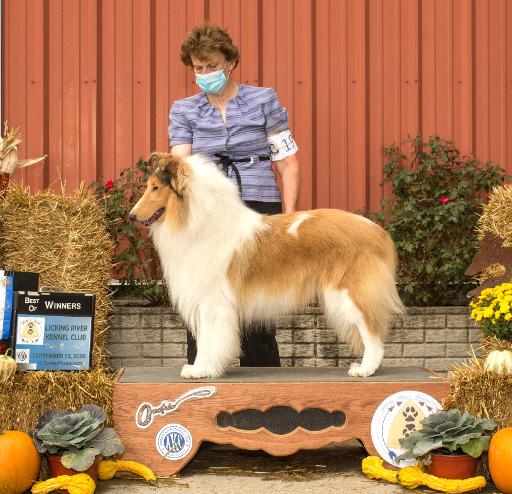 Our Sheltie Leigh-Hi & Chatham's Shared Obsession has been bred to CH Karmuns Sweet Revenge. Both parents have been DNA tested for Sheltie health issues. litter is expected the end of July 2021.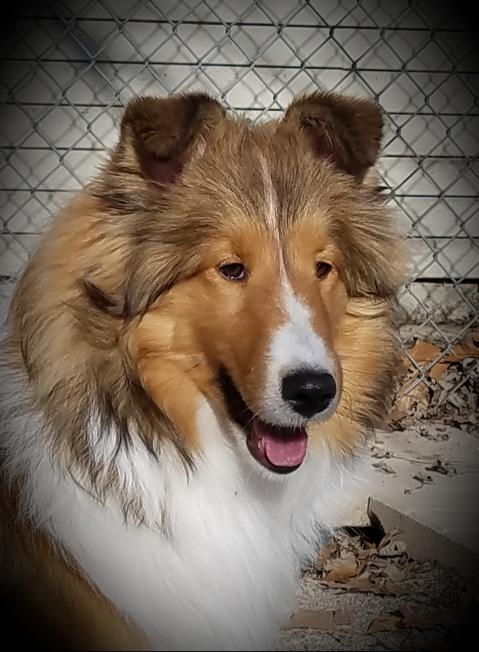 Sire of the Litter
Ch Karmun's Sweet Revenge