Now is the time to take advantage of 40 years committed to breeding outstanding Collies. We have been blessed with several gorgeous puppies and young adults. We are offering for sale at this time, to a serious experienced show home, the dogs listed below.
"Chili" Chatham's Cold Steel On Ice, a flashy Blue Merle Male. He is White Factored and Mild CRC Eyecheck. The unretouched photos below speak for themselves. He is showing the promise of being an exceptional show and breeding prospect as well as a performance dog. Icing on the cake is his exuberant personality, drive and showmanship He has already won both his majors at prestigious specialty shows under respected judges Meredith Hector, James Frederiksen and major specialty reserves under Nancy Anstruther and Dan Cardoza.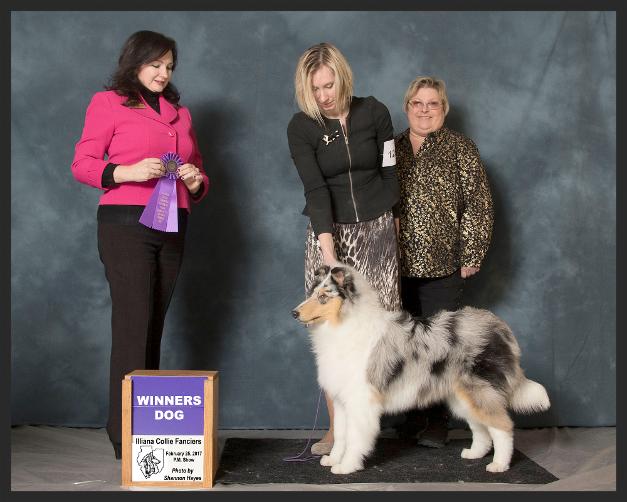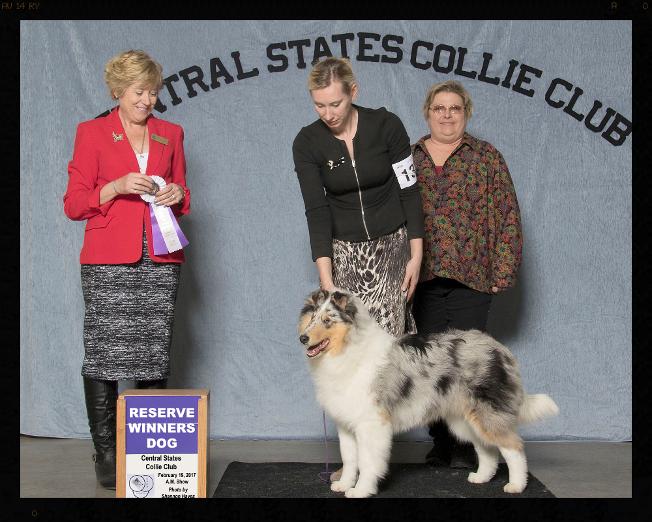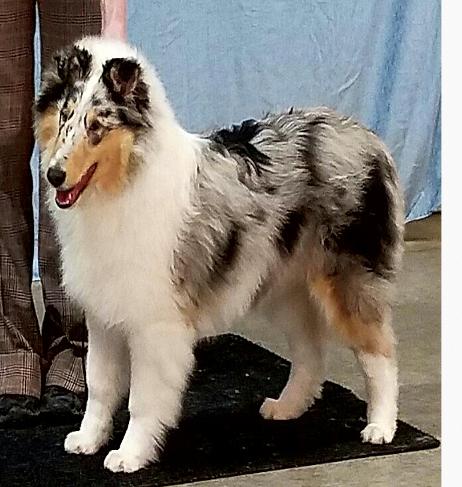 I love all 3 of these puppies but I cant keep them all! One of these outstanding puppies will be available to a proven show home. Excellent pedigree.
"Powder" Normal Eyed White Factored Male
"Sparkle" Mild CRC Eyecheck. Possibly white factored.
"Smalls" Mild CRC Eyecheck. Possibly white factored.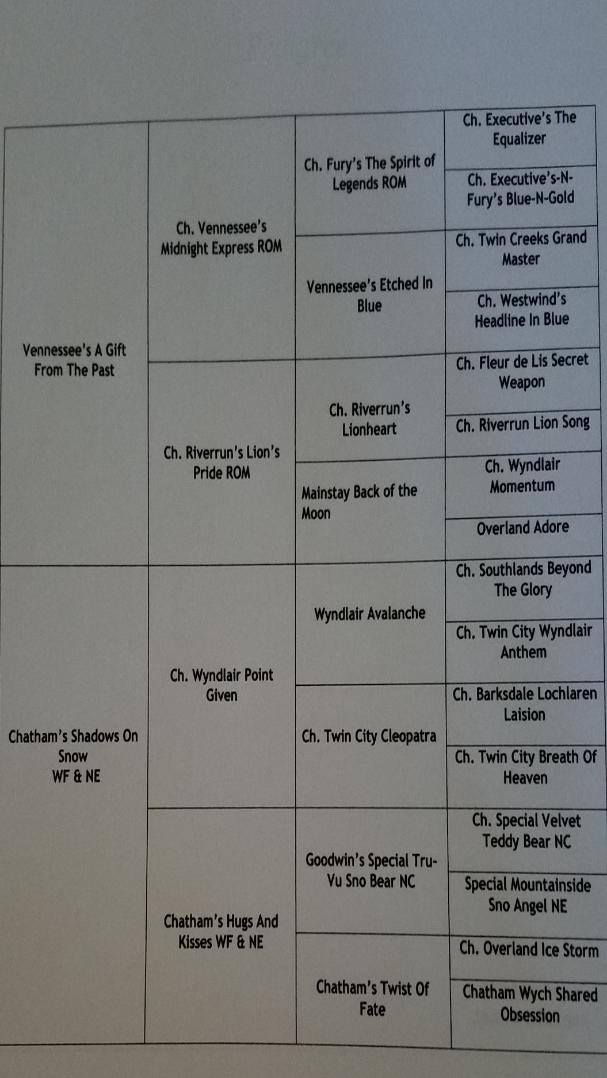 We are also offering "Windy" a Sable and White female, 2 years old. Sired by Ch Overland Crimson Tide. She is a proven good brood bitch and Dam of "Chili". She will be available after her next litter.