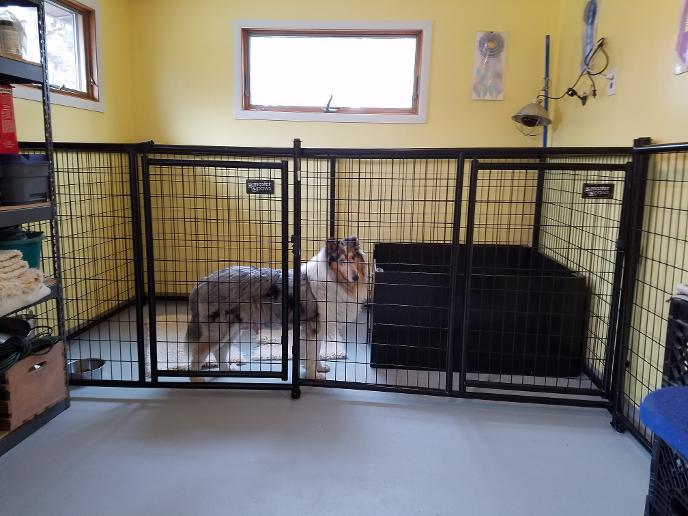 This is our puppy room where all of our litters are whelped. The puppy room is located right off our family room. Puppies experience all kinds of sights, sounds and people from a very young age. The puppies have easy access to our home for playtime and socialization and also to the outdoors for sunshine and potty training. We spend countless hours handling and loving our puppies. Our puppies receive the best in care and conditioning that only 45 years of experience can bring.

All Sires and Dams are DNA Tested for Collie Health problems. Only dogs with great temperaments, top quality and good health are selected for breeding. We are striving to eliminate CEA in the dogs produced here at Chatham using Normal Eyed dogs whenever we can. Our goal is to continue producing top quality Collies genetically free of Collie Eye Anomaly.
For those people who are on our waiting list and are within driving range, we offer "Puppy Visit Days" from a very young age until the puppy goes home. Each puppy will receive:
First Vaccinations
Wormings
Eye Checks with a Certified Opthalmologist
AKC Microchip
Veterinarian Well Check
Pedigree
AKC Registration
One Bag of Premium Puppy Food
Champion Chatham's Saving Grace
Cutie came out and quickly picked up 3 majors in very limited showing. She has a great body and movement and very pretty head detail. She will be bred to our Chatham's Chicago Gangster. Litter is due July 2023. This is a repeat breeding that has already produced some exceptional puppies. All colors will be expected and some will be white factored and Normal Eyed. This will be a beautiful litter!!!!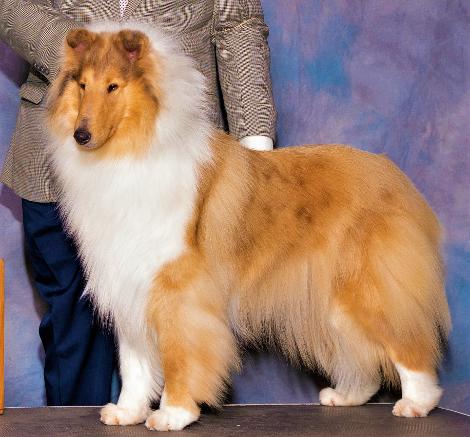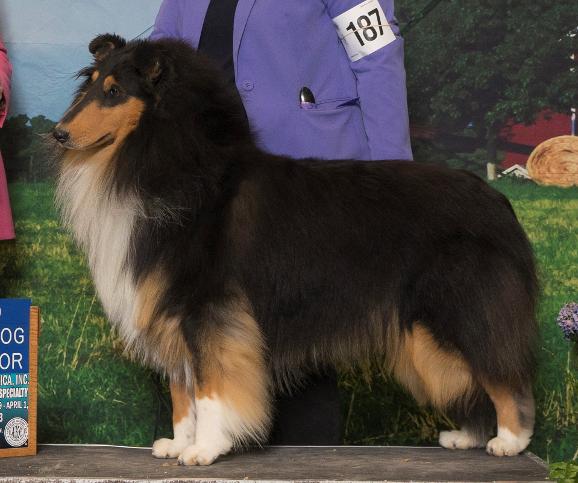 Sire Chathams Chicago Gangster 12 Points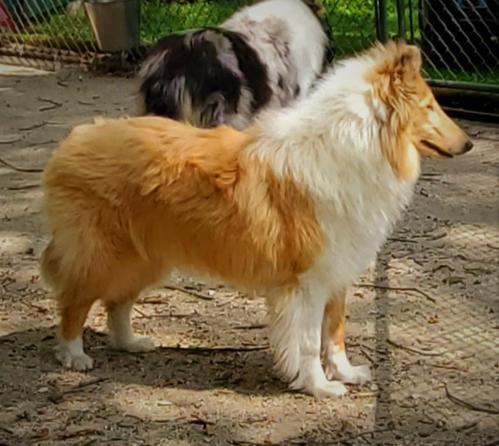 Chatham's Amazing Grace has also been
bred. Maize is Normal Eyed and White Factored. She is bred to Ch Fantasy's Look To The Stars (Winners Dog at the Collie Club of America) this litter is tightly bred on the Aurealis dogs and should be an exquisite combination.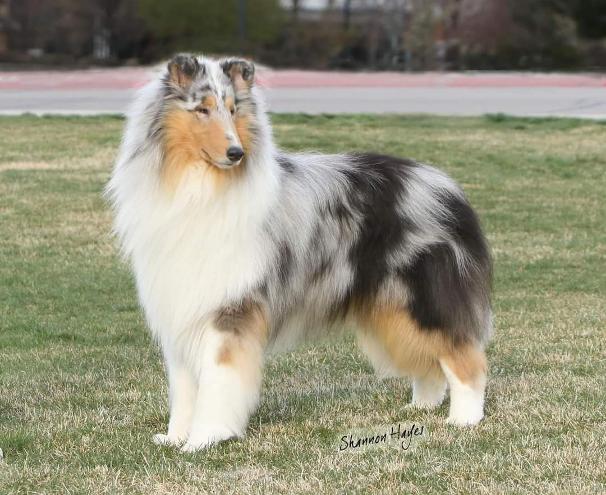 Colt, Sire of the litter. Ch Fantasy's Look To The Stars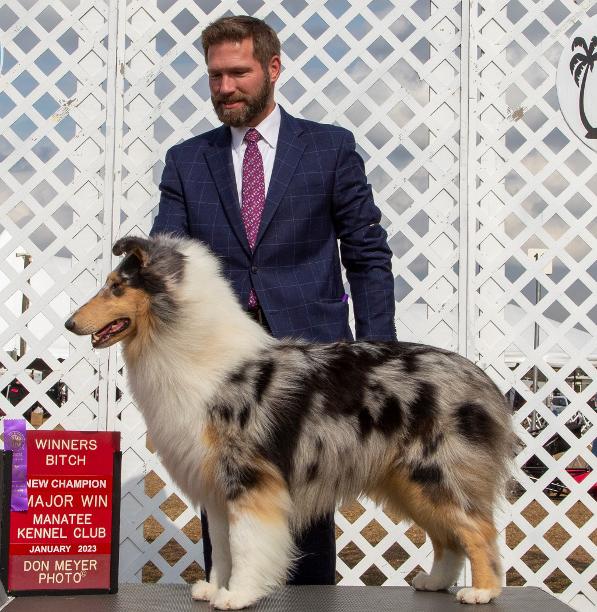 Ch Chatham's Starlight On Snow will be bred to Ch Pleasant Acres Sugar Daddy this Summer. Star is Normal Eyed and quite lovely. Sugar Daddy is the Sire of Ch Pleasant Acre Blue Moon.