Chatham's Chill Factor is available by Private Treaty Only
Ringo celebrates his first CHAMPION offspring Pleasant Acres Sugar Daddy!!!
Chatham's Chill Factor, " Ringo" is sired by the famous producer Ch Wyndlair Point Given. He is white factored, has a Mild CRC Eyecheck with two beautiful dark eyes, exquisite head and skull detail and the lovely arch of neck and great curves that his sire is known for. Ringo carries abundant coat of wonderful color and correct texture. Watch for him in the show ring as he matures. Ringo is now also a proven sire of winners with beautiful specialty major pointed puppies at Pleasant Acre Collies and here at Chatham Collies. He also passes on his wonderful temperament to his puppies.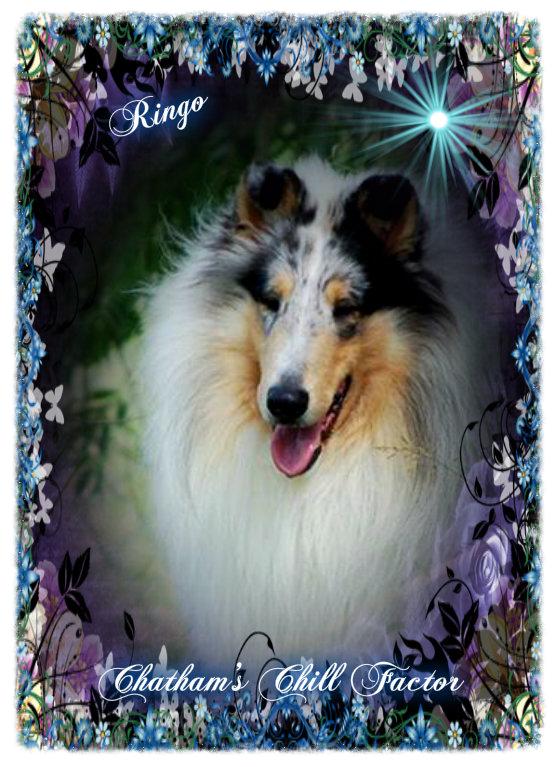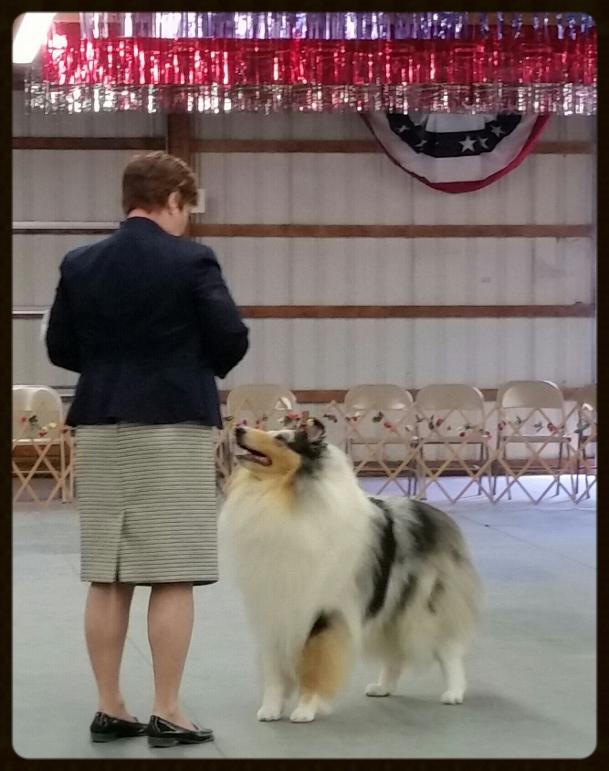 Click on photos to enlarge
Pictured below is Ringo's Sire and Dam
Chatham's Hugs and Kisses Ch Wyndlair's Point Given